Ryton mini wedding
Rachel and Daniel
La taverna, hotel Michelangelo, Ryton
Rachel give me a shout via Facebook and asked me if I could help them out, they needed a photographer, their budget was tight. They knew the importance of having those amazing photographs from their day, the ones that'll last a lifetime, that they'll always look back on.
In the space of a few weeks we had everything ready and we were set the record part of the day.
Rachel and Daniel choose to use the 1.5 hours in the mini shoot on their reception, La taverna, hotel Michelangelo, Ryton, http://www.michelangelohotel.co.uk/la-taverna-real-ale-and-chicken-bar-open-at-michelangelos-ryton/
I met them there. Prayed it would stay dry and admired the cake Rachel had made herself.
Rachel is also a trained florist, this is something you could tell very easily when you seen the amazing flowers on the day, I was one impressed photographer.
Everything was set up ready for the arrival of Rachel and Daniel, we started our mini wedding by photographing a few details.
Everyone arrived and the fun started. we got some great portraits of the kids and dad of course.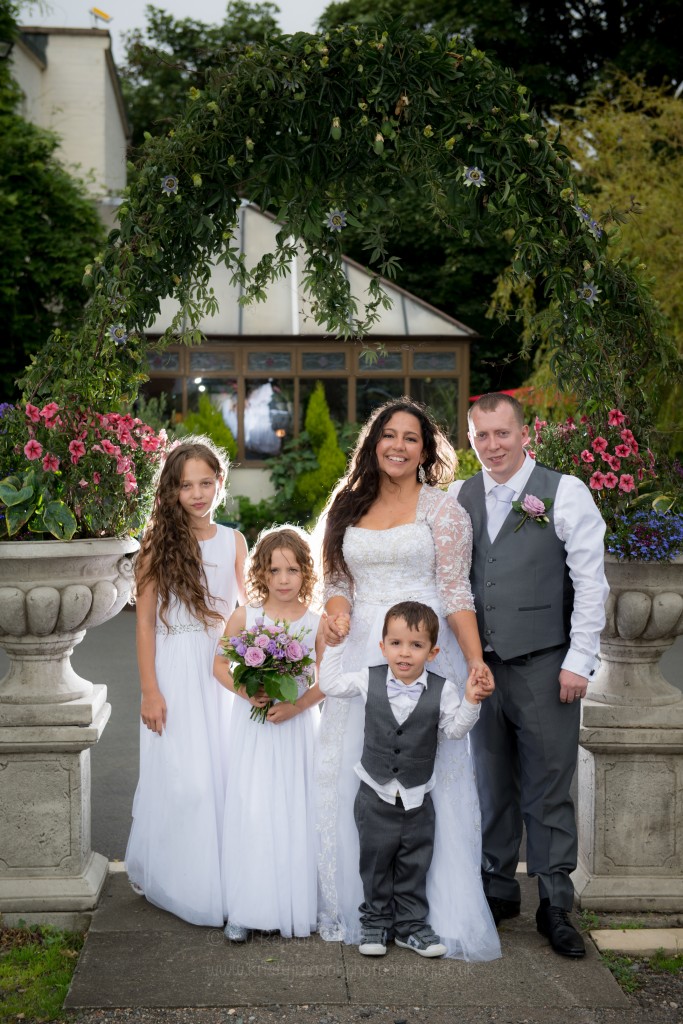 Beautiful family.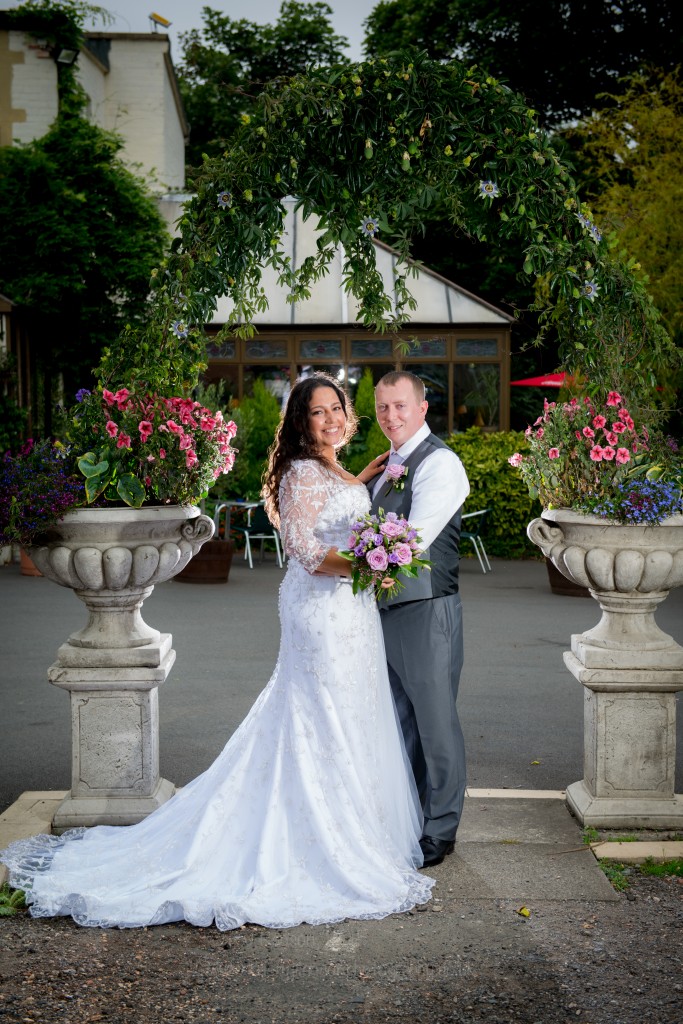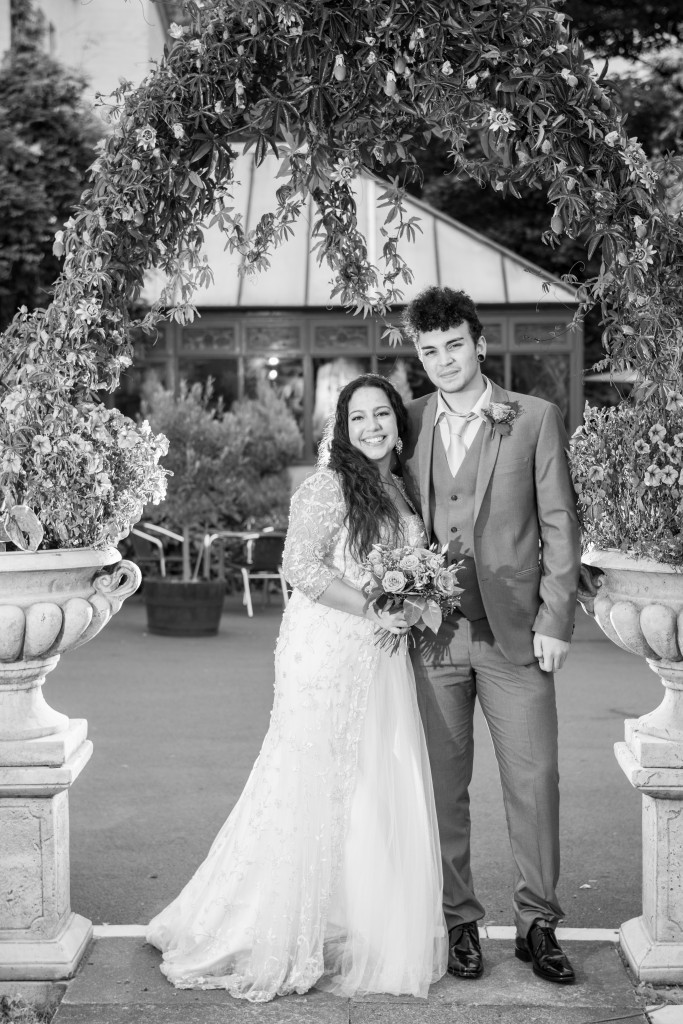 The weather started to change, it started to rain just a little bit.
What a fun couple.
One of the best photographs.  If you look closely you can see the rain falling behind them.
Now if this fun shot doesn't sum up how amazing this little family is, nothing else will. just perfect.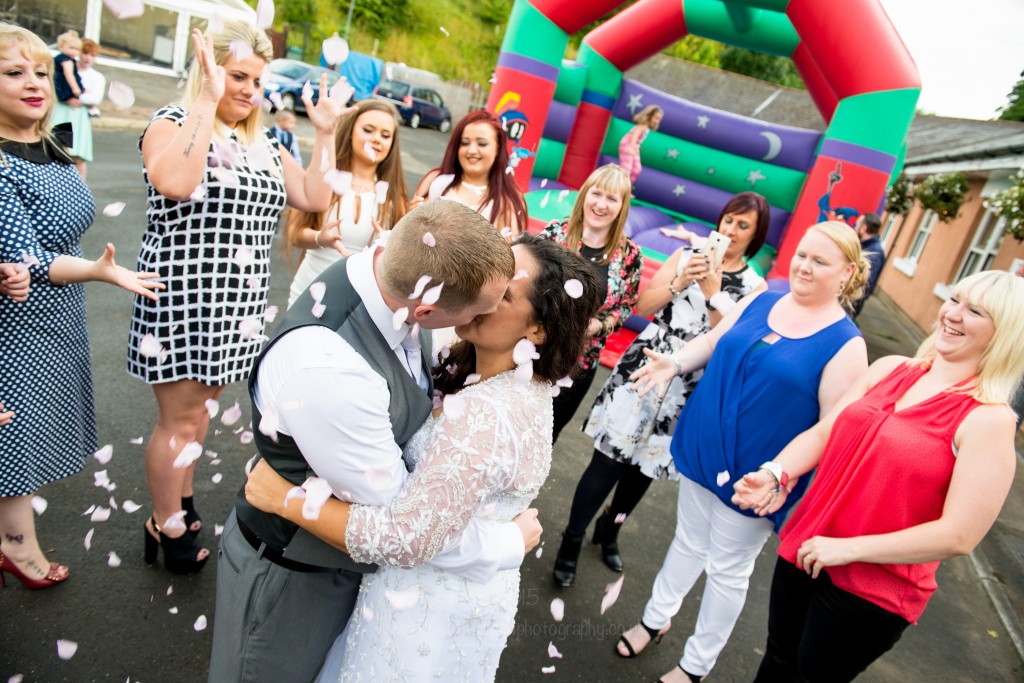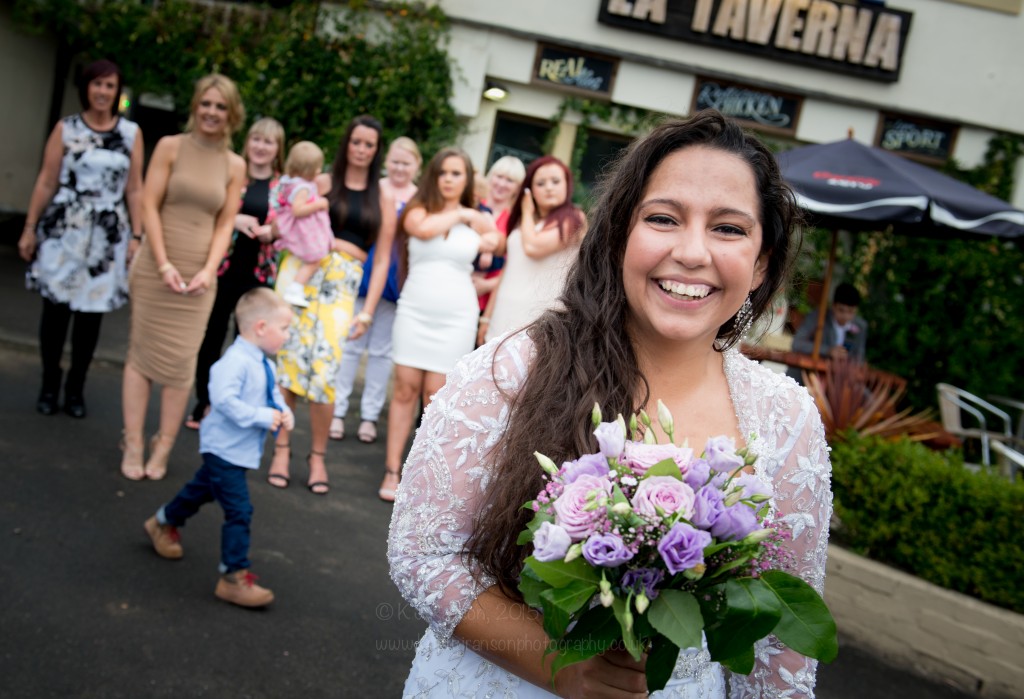 Not many brides willing to do this.
Good catch.
A few groups before they eat, our time has been spent well.
A stunning portrait.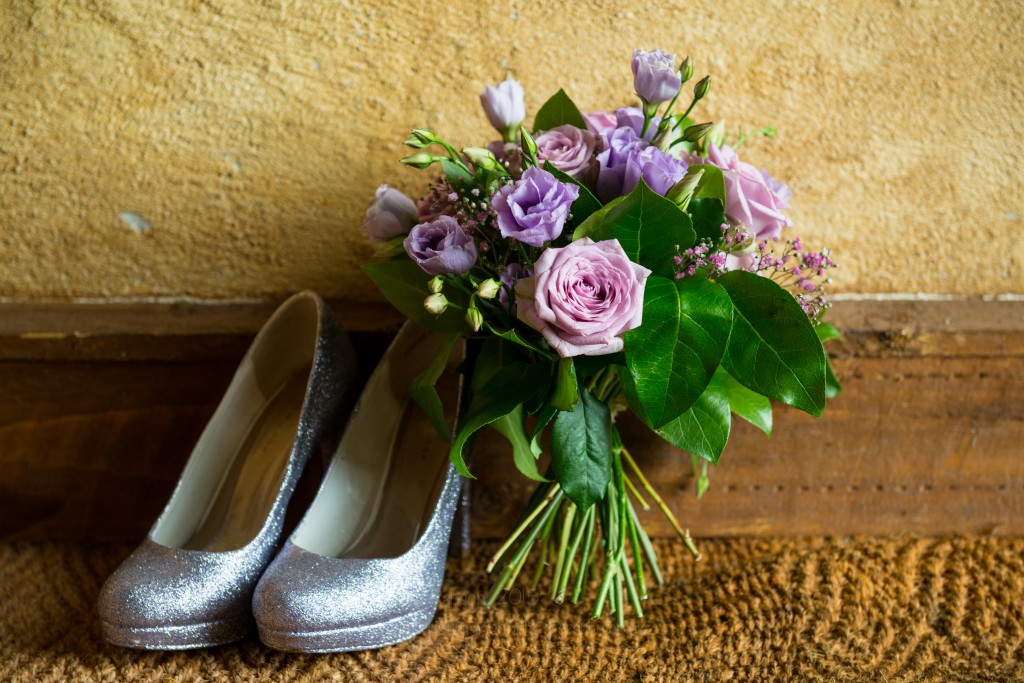 Then shoe's off to relax for the night.
A word from Rachel
Our wedding was definitely not the most conventional. Think more like organise chaos and you wouldn't be far of. When we first decided to get married several years ago we were planning the big fancy wedding with the sit down meal and all our friends and family there but then life threw us a curve ball and things just got in the way. Our youngest child has been diagnosed with a genetic condition called Bannayan-Riley-Ruvalcaba-Syndrome he also has Autism. Our last few years have went by in a blur of hospital appointment, therapy sessions and sleepless nights. Our wedding was put on hold. Eventually in early 2015 we decided to just go for it. We knew we wanted to be husband and wife and that life wasn't going to change for us any time soon. Choosing a venue was hard. There was a time when we decided not to even have a wedding reception because we weren't sure how our son would cope but then my Dad told me point-blank we had no choice and that we had to have a reception as our family and friends would want to be part of our day and that we would make our day work for us. I'm so pleased we took his advice! We decided to go for a quick service at the civic and we said our vows with our 3 beautiful children there and our immediate family. It was absolutely perfect for us our daughters giggling as we said our vows while our son bounced round the room, I wouldn't have changed a thing. We decided to have a laid back a reception as possible. We chose a venue that my son was familiar with and where the whole atmosphere is family centred. The outdoor space is beautiful and they even have animals outside for when the kids get board or just need some quiet time. For food we had a kids buffet and later an adults buffet. The food was 5☆ as always and all of the guests commented on how beautiful it was. For entertainment we had a disco, face painter, a huge bouncy castle and a huge sweet cart (which was a bigger hit with the grown ups than with the kids). My motto was if the kids are happy then I'm happy. We also hired my son's nursery worker for a few hours on the day to look after my son so we would have time to meet and greet our guests. My favourite flowers are lilac roses so our colour theme was based around that. It also happens to be my dad's favourite colour. I obsessed loads about the flowers and what sort of arrangements I wanted then I just gave up and decided that I wanted the flowers to be as laid back and relaxed as the rest of the wedding so I did the main flowers and my daughters did all the table arrangements and even decorated the vases themselves. They were awesome. My best decision of the whole wedding was to book Kristy Ranson as our photographer. We weren't going to bother having a professional photographer and we were just going to leave it up to our friends and family to take the laid back shots we thought we wanted. However my wise old father stepped in again and put his foot down and demanded we book a professional. Easier said than done when you only have a few weeks left till the wedding and you've spent most of the budget on stuff to keep the kids occupied. Thankfully Kristy managed to change her busy schedule round to make herself available for the day. 5 minutes after she walked into our home for our pre wedding consultation I knew we had made the right choice. Kristy is very experienced , professional and a little crazy, absolutely perfect for our laid back "anything goes" type of wedding. We now have some AMAZING wedding shots that we can keep forever. And my dad is happy that he was right AGAIN so it's a win win.