Covid has taken its toll on us all, so now we have covid mini weddings.
People are wondering what a wedding would look like during covid. In a time were you can only have close contanct with another bubble or your house hold.
Before covid really kicked off I had the pleasure of being at a secret wedding. This wedding only had the bride and groom and two witteness, a best friend of each of these people.
I was there for a hour maybe a little more. Just me, not my big fancy gang who work as a team to bring the day together. We made a special package up for that day.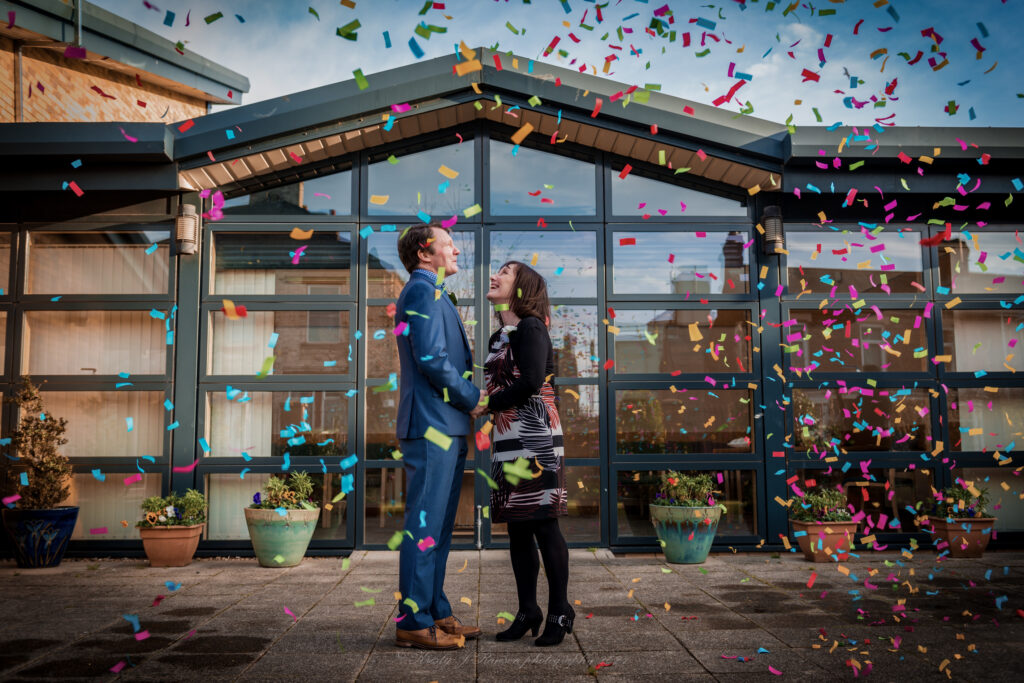 We did simple things to adapt to the lack of people. For example usning a confetti canon to give that amazing look. and it worked!
Things like group shots, well they weren't needed. This became about these two people who were in love.
Two people who just wanted to be married. It was calm, chilled out and easy going. No hurrying or rushing about and no lists of people to please.
Both the bride and groom just enjoyed there time together.
please contanct me for a price on these small mini covid style weddings here